Leadership Tools - On-Demand
HealthLeaders Media and the senior faculty of the Emory University Goizueta Business School have come together to present an exclusive half-day seminar designed to introduce leadership skills that today's physician needs to be successful tomorrow. Each session is taught by a senior member of the Emory University Goizueta Business School, and is available to view at your convenience.
In this half-day seminar, you will:
Learn the fundamentals of high performance work teams in healthcare organizations
Glean new insight into the source of income in healthcare and the implications of third-party payers 
Understand the tools needed to build a value framework for better patient outcomes 
Discover how to reduce costs by gaining operational efficiencies 
Assess personal emotional intelligence and learn to effectively engage others
Find out how to maintain momentum and lead change in your organization

Earn a maximum of 4 AMA PRA Category 1 credits
On-Demand Webcast system requirements and program materials:
To fully benefit from the webcast experience, please note you will need a computer equipped with the following:
Browser: Microsoft Internet Explorer 6 or later, Firefox, Chrome, Safari, with JavaScript enabled 
Internet: 56K or faster Internet connection (high-speed recommended) 
Streaming: for audio/video streaming, Adobe Flash plug-in or Safari browser on iOS devices
Prior to the webcast, you will receive an e-mail with detailed system requirements, your log-in information, and course materials that you may print in advance of the live session.
COULDN'T LISTEN LIVE?
No problem. The on-demand version of this half-day webcast is now available! Complete each session at your convenience.
PLEASE NOTE
All course materials must be retrieved from the Internet.
The Business of Healthcare 
Steven Culler, Ph.D.
Understand the finance system and your role in the ever-shifting healthcare economy

The primary purpose of this course is to introduce the framework of a value-based health care delivery system with the goal of maximizing value for patients. This course will stimulate thinking about how the various players in the U.S. healthcare system must change their strategies, operations, and measurement of care outcomes if they are to prosper in a value-based healthcare delivery system. By looking at the sources of income in healthcare and the implications of third-party players, participants will begin to understand the flow of payments in the current system. The course will help participants to look at how to can better control costs through managing risk and managing the external costs of providing healthcare. The discussion will then shift to understanding the value-based healthcare model and how to achieve better patient outcomes. The discussion will conclude with an understanding of how calculating a total cost per patient and then a bundling approach to overall healthcare can lead to a healthcare system focused on anticipated patient outcomes as the result.
Leading Highly Effective Teams
Peter Topping, Ph.D.
Leverage the individual strengths of your team to close the gaps in the care continuum 

The purpose of this module is to examine the nature of high-performing teams and what these team look like. The discussion will begin with a focus on team design. It will then turn to diagnosing team performance issues, exploring on three models of diagnosis: medical, congruence, and five dysfunctions of a team. Once participants have a clear understanding of how to design a team and diagnose performance issues, they will learn about the three critical phases of team performance – launch, midcourse, and learning from results. Through these stages, participants will consider the selection of team members and the importance of task clarity, role definition, and responsibility charting. They will learn how to maintain the course or change the team's trajectory as necessary to achieve the end goal of ensuring positive patient outcomes.
To close, participants will begin to apply their learnings to their own teams, analyzing their teams in terms of mission and purpose, roles and leadership, talent and skills, morale and team spirit, in addition to other key areas that drive team dynamics. They will explore an action planning process that they can use to enhance their overall team effectiveness. These experiences will change the way participants create and lead high-performing teams that are essential to providing positive patient outcomes and success for the modern healthcare organization.
Strategic Alignment in a Value-based Healthcare Organization
Steve Walton, Ph.D.
Optimize value for patients by achieving efficiencies 

This module will look at the concept of "value" as understood in healthcare organizations and focus on how to operationalize value in creating an effective healthcare organization, concentrating on patient-centered care. The discussion will broaden participants' perspective by focusing on the interplay between critical business functions. It will help them to understand how to derive value from maximizing operational efficiencies in the delivery of healthcare, ultimately yielding the best healthcare outcomes for the cost of the care provided. 
The discussion will next focus on a practical application and consider examples of several healthcare systems and their application of process thinking to the delivery of healthcare. By turning to process improvement and operational efficiencies, organizations can change their focus and transform the way they provide healthcare services to a growing patient population. This will provide a real-world examples of how strategic alignment is essential to delivering financial results and positive patient outcomes.
Emotional Intelligence 
Rick Gilkey, Ph.D.
Grow self-awareness through personal assessment and seeing oneself as others do 

Leaders in modern healthcare organizations require a host of skills to be most effective in their roles. Functional expertise and an understanding of the healthcare industry are givens and organizational savvy is necessary. However, what separates those leaders who are skilled and adept from those who are truly outstanding? The exceptional leader's emotional intelligence provides the insight necessary to navigate the challenges for the top senior leadership roles. Understanding the neuroscience behind leadership will help participants become even more effective as senior leaders and in shepherding the delivery of healthcare in the modern context. 
This module addresses Emotional Intelligence ("EQ") and helps participants develop cognitive, emotional, and behavioral capabilities to become more senior executives. It helps participants understand the role that high emotional intelligence plays in providing exceptional healthcare and in uncovering and developing emotional intelligence in healthcare providers. It ties emotional intelligence directly to leading the organization to deliver financial results and positive patient outcomes.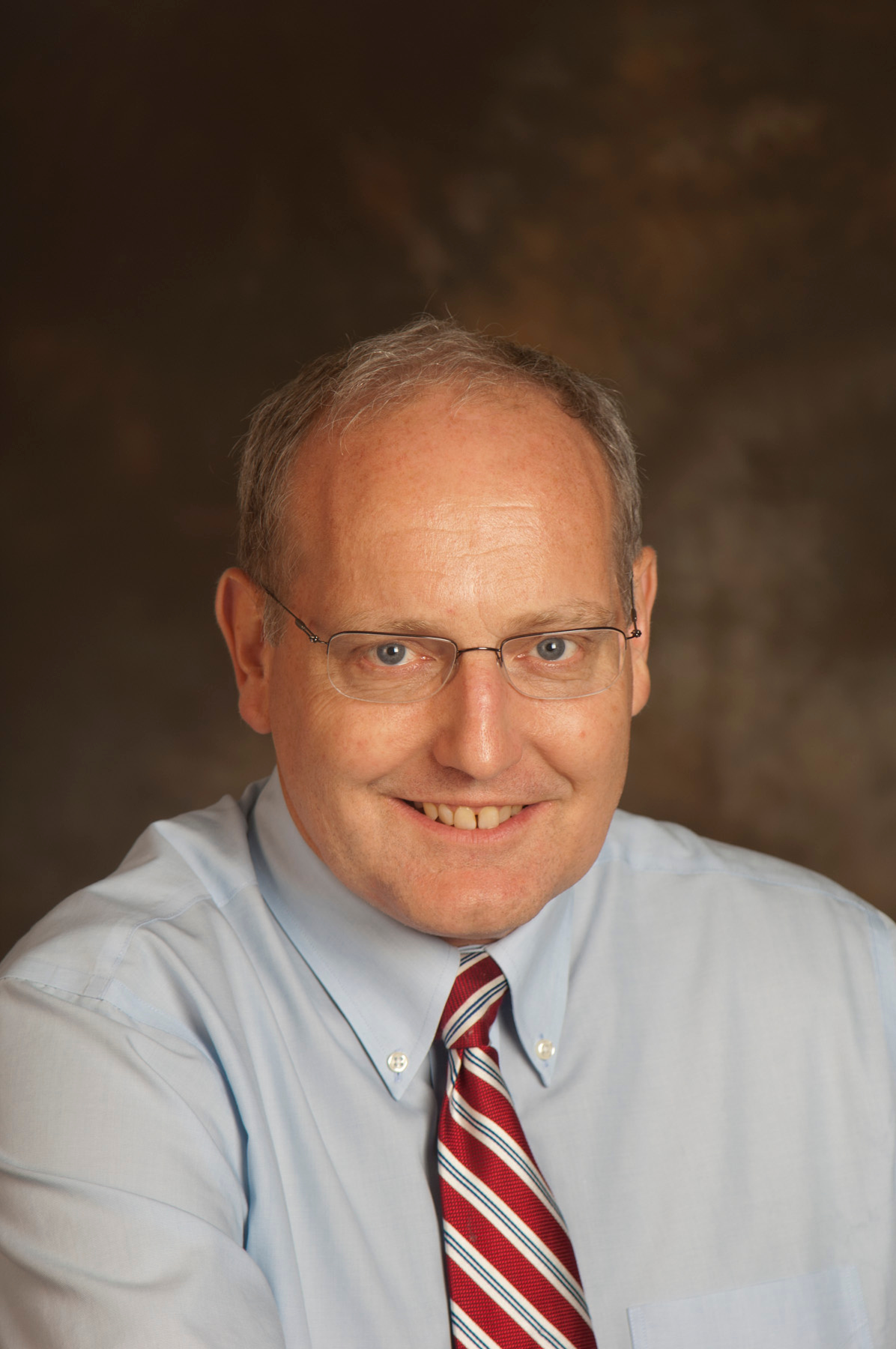 Steven D. Culler, Ph.D.
Adjunct Associate Professor of Finance
Roberto C. Goizueta Business School, Emory University 
Steven Culler is adjunct associate professor of Finance at Goizueta Business School and associate professor in the Department of Health Policy and Management at Rollins School of Public Health at Emory University. He received his doctorate in economics from the University of Illinois, and has authored more than 75 empirically based research articles.
A major emphasis of Culler's research is explaining the observed variation in the utilization of healthcare services by individuals, particularly three populations:  the elderly, individuals with limited access to the healthcare system, and individuals with chronic diseases. Another focus of his research includes evaluating the cost-effectiveness of selected interventions in multiyear clinical trials. Culler has also performed a variety of advanced statistical analyses on several large clinical and administrative databases to develop hospital benchmarking and clinical outcomes monitoring reports for specific clinical conditions.  
In addition to his academic activities, Culler has worked in financial management, health service research, and health policy. He worked as a commercial lending officer specializing in healthcare clients at First National Bank of Chicago. His responsibilities included providing financial analyses of prospective healthcare clients and managing more than $700 million of hospital credit exposure. Culler also has held health services research and policymaking positions at both the American Medical Association and Blue Cross and Blue Shield Association.  In these positions, he conducted health service research in alternative hospital reimbursement, healthcare financing, physician labor supply issues, and international comparisons of the structure of health care systems.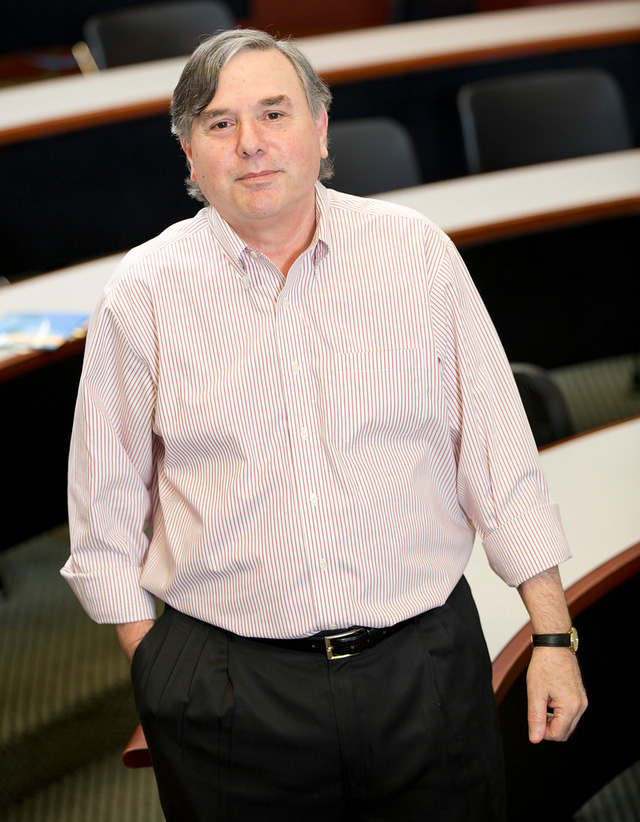 Peter Topping, Ph.D.
Associate Professor in the Practice of Organization & Management
Roberto C. Goizueta Business School, Emory University 
Peter Topping is associate professor in the Practice of Organization & Management at Goizueta Business School and associate professor of Psychiatry and Behavioral Sciences at Emory School of Medicine. Topping teaches leadership courses in all of Goizueta's MBA program formats, with most of his classes in the Executive MBA curriculum, where he also teaches Organizational Behavior. Currently, he has a Visiting Professor appointment at Mexico's leading business school, ITAM; and he has been a Visiting Professor at EM Lyon in France. Topping also is an affiliated faculty member with the Nonprofit Studies program at the Andrew Young School of International & Policy Studies at Georgia State University. Prior to joining Goizueta, he served as director of the Daniel Management Center and Distinguished Lecturer in The Darla Moore School of Business at the University of South Carolina. He was a member of the faculty and an administrator at the Kenan-Flagler Business School at the University of North Carolina from 1984 to 1994.
Topping is an active management consultant and executive coach. He is certified on the following assessment tools and leadership styles instruments: The Birkman Method®, Myers-Briggs, and Schweiger-Larkey Organizational Culture Index (SLOCI). He is also familiar with a wide range of other self-assessment and multi-rater instruments, including Firo-B, Learning Styles Inventory, and Hogan. Clients include AGL Resources, Avio-Diepen, CARE, Centers for Disease Control & Prevention, DeKalb County Schools, Fluor Daniel, Federal Law Enforcement Training Center, Glaxo SmithKline, Hartsfield-Jackson Atlanta International Airport, The Home Depot, JM Huber, ORBIS International, Post Properties, Robert Bosch Corp., Sapient, Synovus, UNUM, and the U.S. Environment Protection Agency.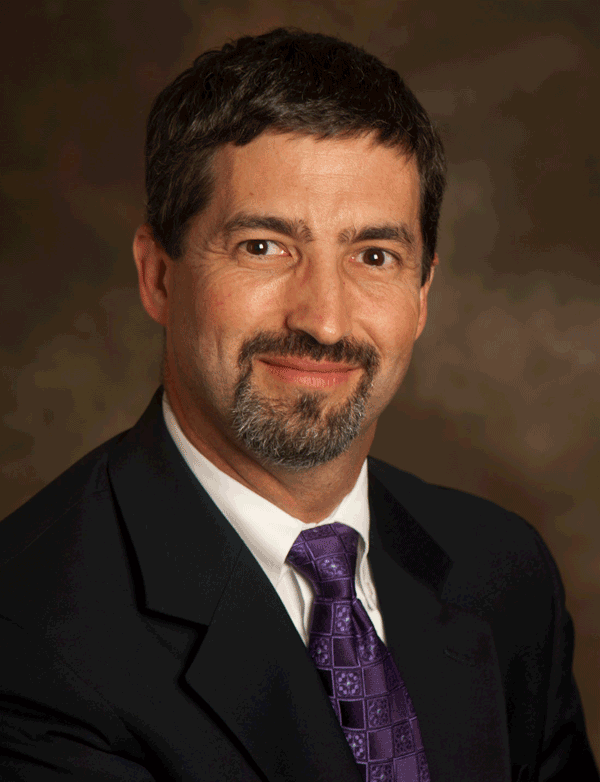 Steve Walton, Ph.D.
Associate Professor in the Practice of Information Systems & Operations Management
Roberto C. Goizueta Business School, Emory University 
Steve Walton is associate professor in the Practice of Information Systems & Operations Management at Goizueta Business School. After receiving his Ph.D. from the University of North Carolina at Chapel Hill, he served on the faculties of North Carolina A&T State University and Baylor University. Walton's efforts in the classroom have been highlighted by six teaching awards, including The Emory Williams Distinguished Teaching Award, a university-wide honor, and the Adler Prize for Excellence in Teaching. He also designs and teaches such innovative classes as his new "Sports, Management and the Atlanta Falcons," which is co-taught by Walton and members of the Falcons' executive team. Before coming to Emory, he worked for IBM.
Walton's current research interests include uses of electronic commerce technologies for environmental and supply chain management, environmental impacts of supply chain management, applications of qualitative research methods and application of Six Sigma to service operations, business-to-business electronic commerce, and managing supply chains for both operational and environmental improvements. His research has been published in various operations management journals. His first book, "Successful Service Operations Management," that he authored with several colleagues, is in its second edition, and he is working on his second book, "Data-Driven Decision Making." Walton also serves as a reviewer for Decision Sciences, Journal of Operations Management, the Journal of Supply Chain Management and Organization Science.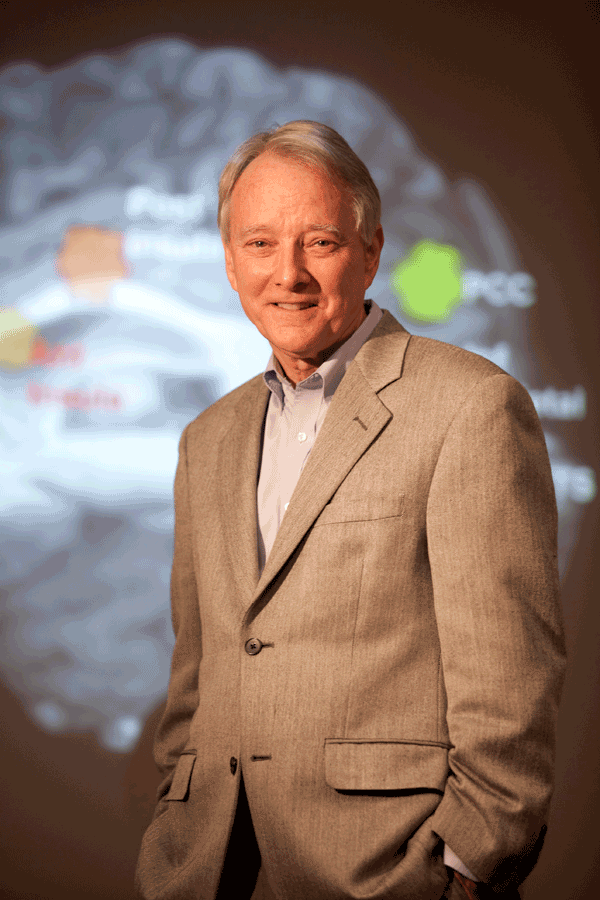 Rick Gilkey, Ph.D.
Professor in the Practice of Organization & Management
Roberto C. Goizueta Business School, Emory University 
Rick Gilkey holds a joint appointment at Emory University, where he serves on the faculty of the Goizueta Business School as a professor in the Practice of Organization and Management, and the School of Medicine, where he is a professor of Psychiatry. He is the recipient of the University's highest teaching honor, the Emory Williams Award, and was a founding member and executive director of Emory's Center for Healthcare Leadership.
An experienced executive educator, Gilkey has taught sessions on leadership and organizational change to thousands of managers and executives over the past 15 years. His current research is in the area of neuro-imaging, which involves the use of MRI scanning technology to gain images of executives who are involved in strategic thinking, moral reasoning, and creative problem-solving. This research focuses on understanding how the brain operates in high-level cognitive tasks of an executive population, and how to facilitate these types of learning and thinking.
Gilkey's articles have appeared in several leading professional journals, including the Harvard Business Review, and he has served as an editorial consultant to The New York Times and Fortune Magazine. He is a contributing author to "Organizations on the Couch: Psychoanalytic Approaches to Understanding Organizational Dynamics." He is also editor of The 21st Century Healthcare Leader and contributing author to a book on strategic corporate leadership, "The Agile Organization." His most recent article (with Caceda, Bate, Robertson and Kilts), "Using the Whole Brain to Think Strategically," Neuroleadership Journal (2012), was awarded Paper of the Year.  He is currently writing a book entitled, The Executive Brain: Neuroscience and Leadership, with Dr. Clinton Kilts.
Accreditation Council for Continuing Medical Education (ACCME)
HCPro is accredited by the Accreditation Council for Continuing Medical Education (ACCME) to provide continuing medical education for physicians.
HCPro designates this educational activity for a maximum of 1 AMA PRA Category 1 Credits™. Physicians should only claim credit commensurate with the extent of their participation in the activity.