LIVE at NCH Healthcare System: Population Health
Clinical Reinvention, Promoting Wellness, and Managing Risk
Presented on: February 23, 2016
On-demand versions of FirstLook can be accessed immediately within your HealthLeaders Media store account under "My Purchases" in your VIDEOS section.
A healthy community translates into cost-savings for a healthcare system. The shift to value-based care has prompted many healthcare organizations to focus on population health to better serve patients—requiring strategic thinking, substantial investment and innovative programs. NCH Healthcare System in Naples, Florida, dramatically changed their care delivery to cultivate a healthier patient population—resulting in a $10 million save. Now they're putting it all on the line by investing their savings into a community-wide program and engaging other stakeholders.
In this live e-conference, hear NCH leaders discuss the strategy behind reducing costs while improving patient outcomes for a widely diverse population. Achieving a turnaround in care meant bringing together key decision-makers, reorienting their culture from top down, hiring a CMO from outside the traditional care mindset, partnering with high-performing independent physicians and increasing case management staff. Expanding their undertakings in population health, NCH also has launched the Blue Zones Project to foster wellness efforts in the community by targeting individuals, worksites, schools, restaurants and other organizations. 
This 3-hour program covers:
Hear how NCH promoted healthy behaviors among its employees, resulting in a $10 million savings and being able to negotiate more favorable insurance rates
Discover how NCH reduced length-of-stay on its acute-side through growing its hospitalist group, increasing weekend staffing and establishing a separate unit to care for chest pain patients 
Learn tactics for performance improvement for both inpatient and outpatient settings--including identifying disruptions to caregivers, compensating physicians for better outcomes and opening after-hours clinics
Hear about the Blue Zones Project, and why a healthy population renders financial rewards for both a healthcare organization and the community
About the Host: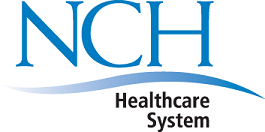 Sixty-year-old NCH Healthcare System is the largest non-governmental employer in Collier Country. Ranked among the best hospitals in the nation by U.S. News & World Report, NCH provides comprehensive care services to 40,000 patients annually. With total assets of more than $700 million, NCH is one of the most progressive provider organizations in the U.S., whose goal is to be a world-class leader of excellence in healthcare. The system includes two hospital campuses, two wellness centers, and alliance of over 500 independent physicians, and medical facilities in dozens of locations throughout the county.
LIVE at NCH Healthcare System: Population Health
Clinical Reinvention, Promoting Wellness, and Managing Risk
Presented on February 23, 2016
Hosted by: NCH Healthcare System 

Learning Objectives
Discover the strategy behind developing an effective population health program
Understand how positive health behaviors impact healthcare costs
Explore how to care for high utilizers in a diverse patient population effectively
Learn how NCH reduced length-of-stays in hospitals through increased efficiencies 
See how to involve all stakeholders in community wellness
Speakers:
Allen S. Weiss, MD, MBA, FACP, FACR, President and CEO, NCH Healthcare System, Inc.
Kevin D. Cooper. Chief of Staff and General Counsel, NCH Healthcare System, Inc. 
Frank Astor, MD, MBA, FACS, Chief Medical Officer, NCH Healthcare System, Inc.
Phillip Dutcher, Chief Operations Officer, NCH Healthcare System, Inc.
Zach Bostock, Chief Administrative Officer, NCH Physician Group, NCH Healthcare System, Inc.
Michele Thoman, MBA, RN, System Chief Nursing Officer of NCH, and Chief Operations Officer of North Naples Hospital Campus