Workplace Violence Prevention Symposium 2019

Check back for 2020 dates soon!
March 14–15, 2019 | San Antonio, TX
---
CONFERENCE SNAPSHOT: Workplace Violence Prevention Symposium 2019 will teach attendees to spot and prevent acts of aggression and violence in your workplace, as well as how to legally screen potential employees, handle sensitive subjects like concealed weapon carry in the workplace, and effectively respond to workplace attacks.
---
The nation's leading workplace violence prevention event is back for 2019! 
Workplace Violence Prevention Symposium 2019 will teach attendees actionable crisis management strategies to handle worst-case scenarios of violence in the workplace, as well as the tactics and insight to spot and prevent employee abuse in-and-out of the workplace.
Attendees of Workplace Violence Prevention Symposium 2019 will learn strategies to:
Overcome the 'it can't happen here' mentality
Prepare and prevent workplace violence while complying with applicable legal requirements under federal law
Choose and evaluate active shooter training
Proactively address bullying, harassment, and domestic violence-related issues, which could be precursors to violence in the workplace
Simulate real-life scenarios designed to train employees on how to respond in the event of a violent attack
Identify specific vulnerabilities to workplace violence and close the gaps to minimize the risk of injury or death if an attack occurs
Effectively lead and communicate in the aftermath of a crisis
Apply a data-driven approach to reduce and prevent workplace violence
Correct cultural misalignments that could be leaving the organization at a high risk for violent incidents
Agenda
Preconference — Wednesday, March 13, 2019
---
Emergency Preparedness: Risk Assessment, Effective Planning and Business Continuity Strategies to Keep Your Workers Safe
8:30 a.m. – 4:00 p.m.
From active shooters in the workplace to natural disasters, it's critical to be prepared – and for your employees to be prepared – when an emergency occurs. By taking steps now to assess your risks and plan for the worst, you can protect your employees and ensure that your business weathers whatever crises come your way.
How to conduct a risk assessment – what hazards and exposures are probably at your facility?
Key considerations for specific emergencies

Severe weather (storms, floods, wind)
Natural disasters (earthquakes, wildfires)
Active shooter/workplace violence
Medical emergencies
Hazardous substance and chemical releases
Terrorism

Emergency action plans and Emergency Management Systems

Creating a flexible plan to respond to various types of emergencies
Compliance requirements under various laws and regulating agencies (ADA/HR/OSHA/EPA/local and state)
Practice training and drills
Developing an inhouse response team
Working with vendors and emergency response agencies
Communication plans
Evacuation routes and exits
Emergency response equipment and personal protective equipment (PPE)
Equipment shutdown procedures

Business continuity planning
Case study and emergency response scenarios
Final Questions and Closing
8:30-8:40 a.m.
Overview and Objectives

8:40-9:00 a.m.
Resilience Leadership: Identifying Your Governance
9:00-9:30 a.m.
Resilience Leadership: Framework for Resilience: Strategic Guidance, Oversight and Implementation
9:30-9:50 a.m.
Break Out: Resilience Leadership
9:50-10:15 a.m.
Debrief
10:15-10:30 a.m.
Break 
10:30-10:55 a.m.
Understanding Your Risks: How Do You Identify Your Hazards?
10:55-11:20 a.m.
Understanding Your Risks: Severe Weather, Natural Disasters, Active Threat/Workplace Violence, Medical Emergencies, Hazardous Substance and Chemical Releases, and Manmade Hazards
11:20-11:45 a.m.
Risk Mitigation: Available Tools to Assist in Risk Assessment
11:45-12:15 p.m.
Risk Mitigation: Appraising Resilience—How Do Your Resilience Activities Align with Organizational Priorities?
12:15-12:45 p.m.
Foundational Risk Assessment
12:45-1:45 p.m.
Lunch
1:45-2:15 p.m.
Evaluating Short and Long-term Impacts and Resulting Strategy

2:15-2:30p.m.
Break
2:30-3:00 p.m.
Planning: What Plans Can Be Developed to Address Assessment Outcomes?
3:00-3:20 p.m.
Breakout: What Plans Does Your Organization Have in Place and How Are Those Plans Maintained?
3:20-3:35 p.m.
Debrief
3:35-4:00 p.m.
Public/Private Integration: Identify The Intersection Points Between Public and Private Organizations for Long Term Recovery
4:00 p.m.
Event Adjourns
*Agenda subject to change
Agenda
Day 1 — Thursday, March 14, 2019
---
Registration & Continental Breakfast
7:00 a.m. – 7:55 a.m.
Welcome Remarks
7:55 a.m. – 8:00 a.m.
Culture and Complacency: Overcoming the 'It Won't Happen Here' Mentality on Workplace Violence
8:00 – 9:00 a.m.
Presented by: Dick Sem, CPP, CSC, Sem Security Management
"It won't happen here." Four words no company should ever preach. The fact is often it's not a question of if workplace violence will occur but when and how. But, what role does a culture built on complacency play in increasing the risk of violence in the workplace? The 2019 Workplace Violence Prevention Symposium kicks off with an in-depth look at what one of the nation's top workplace security experts, Dick Sem, learned through serving more than 30 organizations following incidents of workplace violence, including shootings and stabbings at more than 20 health-care facilities and other workplaces. When violence strikes, Sem is often brought in to perform security and violence-management assessments, so he has a unique perspective on the lessons learned through his analysis of each situation. Through hundreds of employee interviews following violent attacks he's learned what workplaces could have done differently to transition from the "We never thought it could happen here" mindset to one focused on proactively addressing workplace violence threats. During this insightful kickoff keynote, you'll learn:
Case studies illustrating what was working, what wasn't and other lessons learned at organizations where serious incidents of workplace violence occurred
What management and employees were doing before, during, and after the attacks—and what they could have done differently to minimize or thwart the risk of workplace violence altogether
Early warning signs/indicators no workplace should ever ignore, fail to report, or otherwise neglect to manage
Popular misconceptions regarding workplace violence
The long-term potential effect upon morale, productivity, and retention when management mishandles workplace violence prevention planning or the aftermath of an incident of workplace violence

Why it's important to recognize the unique workplace violence threats and risks that may be present given your particular industry and the statistical nature of such attacks—and how this information should factor into advance planning and employee training
How and why to foster an ongoing and strong level of safety and security awareness, involvement, ownership, protectiveness and engagement by 

all­­

 employees

The essential four components of an effective WPV program/policy/plan
The power of mitigation and threat management and assessment
Preparedness and Prevention Primer: Understanding Your Legal Obligations and Limits under Federal Law
9:10 a.m. – 10:10 a.m.
Presented by: William E. Hammel, Esq., Constangy, Brooks, Smith & Prophete LLP
While there are no federal regulations specifically addressing workplace violence, under the Occupational Safety and Health Act's (OSHA) general duty clause (GDC) employers have a legal obligation to provide a workplace that's free from recognizable hazards that result in or are likely to result in death or serious harm to the workforce. Thus, if an employer ignores warning signs of violence, lacks proper emergency preparedness planning protocols, or otherwise breaches its duty under section 5(a)(1) of OSHA's GDC, it could be held liable when workplace violence erupts and causes emotional, psychological, or physical injury or death. Also, it's important for employers to understand how federal laws, including the Americans with Disabilities Act (ADA) may apply. For instance, if an employee is mentally ill and he or she is subjected to adverse employment action because of a presumption of emotional instability, the employer could be at risk for legal liability under the ADA. Concerns like these must be balanced against the employer's duty to maintain a safe, healthful workplace for all. This session will cover:
Examples of legally permissible background screening practices—during hiring and throughout the employment lifecycle—that can help employers detect warning signs of violence and take appropriate—legal—action to mitigate the risk of harm
How to ensure your employment policies and practices don't violate the ADA or other federal employment laws but still comply with OSHA's GDC
When you may require an employee to submit to a physical or mental health examination
How to effectively apply a zero-tolerance workplace violence policy
What to consider when developing no-weapons and substance abuse policies
Why it's important for everyone to understand what could trigger violent outbursts in the workplace—and best practices for minimizes the likelihood of violence in such cases
How an employee assistance plan can help troubled employees and be used as a tool to demonstrate your commitment to promoting mental health at work
Examples of workplace safety deficiencies involving alarms, exits, lights, and more that could lead to legal liability if a violent attack occurs in your workplace
What to do if you learn an employee or someone else who could potentially gain access to your workplace has made a threat of violence on social media or by other means 
Security, employee training, and prevention planning essentials to minimize the risk of violence in your workplace

Refreshments & Networking Break
10:10 a.m. – 10:25 a.m.
Choosing and Evaluating Active Shooter Training: Beyond Run, Fight, Hide
10:25 a.m. – 11:25 a.m.
Presented by: Hector Sanchez, CPP, Holistic Secured Operations Inc.
The Department of Homeland Security (DHS) had become the most active government entity nationwide to advocate and recommend the implementation of the "Run, Hide, and Fight" initiative during an active shooter incident.  The increase in incidents has proven that such an initiative is not the golden blanket that everyone thought it would be. And, the misconception that it would avoid incidents from happening led to more confusion than clarity as part of contingency plans implemented by organization. The implementation of a tailored security program requires the identification, definition, and classification of vulnerabilities within the operation.  Taking into consideration personnel (in-house and external), environment (local, national, global); and industry (market segments and footprint) provides management with the fundamental building blocks to build a robust operational initiative.  This session will cover: 
The business impact and costs of not instituting comprehensive workplace violence prevention and active shooter drill training
The myriad factors to consider when determining which active shooter training to use in your workplace
How the size of your company, industry, and other factors come into play when evaluating training needs and resources
Setting goals and ways to measure the success of your active shooter training
Examples of tailored on-site training focused on the before, during, and after any incident
The implementation of technology and practices focused on communication and guidance
How to ensure compliance with the American with Disabilities Act of 1990
Examples of tailored programs addressing operational biases between domestic and international
Tangible and intangible red flags and the ramifications of business proactive initiatives


Beyond the Active Shooter: Addressing Bullying, Sexual Harassment, and Domestic Violence in the Workplace
11:35 a.m. – 12:35 p.m
Presented by: Catherine Mattice Zundel, MA, SPHR, SHRM-SCP, Civility Partners  
Approximately 35% of the workforce feels bullied. We can guess that 99% of women have experienced sexual harassment at least once, and then there's all the men out there too. And, 20 people per minute are physically abused by their partner just in the U.S. alone. Employers have the opportunity to take a stand against these terrible events and make the workplace a safe haven. The problem so far, however, is that employers have been talked into using compliance to solve a culture-problem. For example, what we're calling harassment prevention training is harassment corrective-action training. If it were preventative it would include skills that prevent harassment, like standing up for your company core values. It's time to disrupt the status quo! Thought-leaderCatherine Mattice Zundel, MA, SPHR, SHRM-SCP of Civility Partners will share tools to:
Describe organizational risk factors for bullying and sexual harassment so that you can work to correct them
Implement a healthy workplace policy that gets employee buy-in
Implement a new kind of harassment prevention training
Discern the difference between an investigation and a culture assessment
Describe the role of the employer when personal issues and domestic violence spill into the workplace

Lunch
12:35 p.m. – 1:35 p.m.
Breaking the Silence on Behavioral Health and Suicide: Employee Awareness Skills and Wellness Support for the Workplace
1:35 p.m. – 2:35 p.m.
Suicide is the 10th leading cause of death in the United States, taking over 45,000 lives each year, with death rates are highest among working-aged men and women between the ages of 35-65.  The good news is that suicide is preventable, and workplaces can be important partners in community prevention, intervention and postvention efforts. This session will provide an overview of how organizations can take a comprehensive approach to workplace wellness and suicide prevention. After a broad orientation to suicide and suicide prevention, participants will learn about key steps workplaces and their HR departments can take to support employee wellness, detect individuals who may be at risk and connect them to help, and plan ahead on how to support the workplace community should a tragedy occur.
You'll come away from this session with:
Basic information about suicide risk and suicide prevention
An understanding of the key components of the Comprehensive Blueprint for Workplace Suicide Prevention (from the National Action Alliance for Suicide Prevention)
Knowledge of warning signs and national help resources
Awareness of protective factors and upstream programs that can help prevent a suicidal crisis
A plan for action steps they can take when they return from the conference to better prepare their own workplace to better support employees who may be at risk
Refreshments & Networking Break
2:35 p.m. – 2:50 p.m.
High Impact Workplace Violence Simulations
2:50 p.m. – 3:50 p.m.
Presented by: Aric Mutchnick, Experior Group, Inc.
Training employees on how to respond in the event of a violent attack is important, but what's really critical for HR and safety managers to be able to do is identify specific vulnerabilities to workplace violence and close the gaps to minimum the risk of injury or death if an attack occurs. While "run, hide, fight" training is still touted as a foundation for active shooter preparedness, it's essential for organizations to pay close and continuous attention to three key additional elements—safety, communication, and control when conducting active shooter or other workplace violence drills. This session, led by Red Ball Drill creator Aric Mutchnick of risk-management consultancy Experior Group, Inc. will teach you how to:
Develop policies and procedures to actually manage an event
Define Run, Hide, Fight more clearly and demonstrate common errors
Go beyond Run, Hide, Fight and look at actual process in your facility
Discover how to react if a serious event occurs in your workplace
Encourage movement to escape threats—and the communications channels your organization may want to use if violence erupts
Conduct open discussion for questions and thought sharing

Substance Abuse and Workplace Violence: Understanding the Impact and Addressing the Risk
4:00 p.m. – 5:00 p.m.
Presented by: Patrick Prince, University of Southern California
Pick up a newspaper or turn on the news and there's no dearth of horrific stories of workplace violence and the overwhelming costs in human and production terms. As one of the contributing authors of the ASIS/SHRM Standards for Workplace Violence Prevention. During this session, Patrick Prince, the University of Southern California's chief threat assessment officer, will outline steps every company can implement to reduce the potential for violence to their employees. Key among these is the recognition and management of employee substance abuse. Whether your company has testing protocols or not, this presentation will provide action steps that can be immediately applied within every workplace.
You'll learn:
The "pathway to violence" and how companies can identify problems early before they erupt
The dynamic relationship between substance abuse and workplace violence
How to utilize "reasonable cause" drug testing as a violence prevention and accident prevention tool
Minimum training opportunities which can result in maximum positive outcomes
How HR, security, management and front-line supervisors can work together to implement effective violence prevention measures

Day 2 — Friday, March 15, 2019
---
Continental Breakfast
7:00 a.m. – 8:00 a.m.
Continental Breakfast & Learn
7:30 a.m. – 7:45 a.m.
Crisis Management Leadership: How to Handle the Aftermath
8:00 a.m. – 9:00 a.m.
Presented by: Anthony Moore, Paradigm Group Consultants, LLC
Day 2 of the Workplace Violence Prevention Symposium 2019 kicks off by examining the many aspects of identifying and addressing myriad issues relating to crisis management. With a focus on the role, expectations, and actions that leaders must implement to direct an organization through the many uncontrollable issues that are consistent in many crises, this session will provide real-world examples of missed opportunities that heightened the issues related to the original crisis and in some cases intensified the initial incident. The session will include an action-plan segment featuring curative approaches to crisis management and "best practices." You will also discuss ideas and actions that can be implemented as a part of a proactive organizational action plan. While every crisis scenario is unique, there are many opportunities to take advantage of lessons learned and proactive, focused planning, and this session will show you how to:
Develop an understanding of the many components of crisis management; including the internal and external impact
Identify the 'early warning signs' that are frequently recognizable in pending crisis management cases
Share ideas on the process of creating an effective action plan that changes the course of the issue and provides a roadmap to solutions
Discuss the proactive steps that can assist with the many predicaments that can be mitigated with pre-crisis planning
Refreshments & Networking Break
9:00 a.m. – 9:15 a.m.
Using a Data-Driven Approach to Reduce and Prevent Workplace Violence
9:15 a.m. – 10:15 a.m.
Presented by: Hector Sanchez, CPP, Holistic Secured Operations Inc.
The American Society for Industrial Security (ASIS International) identifies and recommends three essential principles that must be in place before entities of any kind are able to possess the required elements for a robust emergency preparedness operation.  These are: the development of policies, procedures and protocols (the 3 Ps), the integration of technology, tools, and techniques (3 Ts), and dedicated security human resources (internal, external or hybrid). These principles are the blueprint that allow an operation to sustain and survive a potentially catastrophic event, such as those involving workplace violence, and be able to pass through the "continuity threshold" most business failed to go into after a disaster. This session will teach you how to:
Perform a risk, threat, and vulnerability assessment on corresponding operational areas: campuses, buildings, offices, programs, projects, and tasks
Immediately address deficiencies on the assessment reports 
Evaluate the safety of your facility and use the information you have collected to determine whether you're at low-, moderate-, or high-risk for security breaches
Comply with the Occupational Safety Health Administration Act 1970, Section 5 a & b
Grasp what's being protected, tangible and intangible assets; how such assets should be protected; who should protect them; when should they be protected
Manage, transfer, accept, distribute, and/or ignore risk in accordance with best industry practices and compliance with corresponding Laws and Controls
Comply with the American with Disabilities Act of 1990 (ADA-1990)
Tangible and intangible red flags and the ramifications of business proactive initiatives

Understanding Workplace Culture's Impact on Violence
10:25 a.m. – 11:25 a.m.
Presented by: Wayne Maxey, CTM, CPP, Workplace Guardians Inc.
Could your workplace culture be increasing the risk of violence to your organization?  Experience tell us that when leaders ignore the importance of taking a preventative and proactive stance toward threats and incidents of violence in the workplace, their organizations are at a greater risk of learning first-hand the detrimental effects that these behaviors can have both on their employees and on their business - often impacting their "bottom line."  From a cultural perspective, it's essential to foster a workplace where employees feel safe to come to work—a culture that is created and maintained when workplace policies and procedures designed to decrease the risk of workplace violence are consistently applied. Additionally, communication and transparency with employees is paramount. It's important to consistently engage employees about fears they may have about the risk of workplace violence and to reinforce the message that if they "see something" they should "say something" as this can speak volumes about an organization's commitment to a safe work environment. This informative session will explore how an organization's leadership and culture can impact workplace violence prevention and intervention efforts. We'll cover:
How organizational culture impacts prevention programs
Signs that a cultural misalignment may exist between what your workplace violence prevention and intervention programs seek to do—and how they're being applied (or ignored) in everyday practice
The 3 R's of influencing prevention efforts
The risk and stabilizing factors in a potential workplace violence situation and how leaders can foster a culture that addresses these head on
Tips on how to preach, and more importantly, continually to practice a preventative and pro-active cultural approach vs. zero tolerance toward violence prevention

*Agenda subject to change
Your Presenters: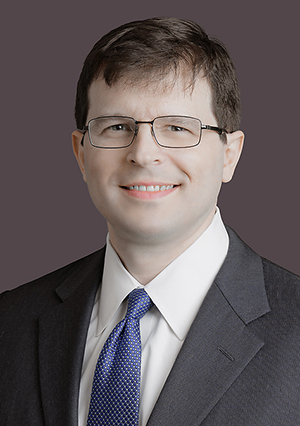 William (Billy) E. Hammel, Esq.
Partner
Constangy, Brooks, Smith & Prophete LLP
William (Billy) E. Hammel is a partner in the Dallas office of Constangy, Brooks, Smith & Prophete LLP. His practice includes counseling and representing employers in the areas of employment law, labor relations, compensation and benefits, workplace safety, corporate governance, officer and director liability, preventative counseling, liability and risk management, and best practices. He regularly represents employers in a wide variety of labor and employment law matters before administrative agencies and in state and federal courts.
His practice also includes drafting and litigating employment agreements and restrictive covenants, trade secret agreements, independent contractor agreements, vendor agreements, and corporate agreements.
Mr. Hammel's primary focus is on helping clients avoid litigation in the first place through preventative counseling, compliance counseling and training, internal audits, investigations, and damage control.
He is also an editor of the Texas Employment Law Letter.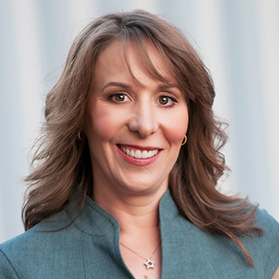 Catherine Mattice Zundel, MA, SPHR, SHRM-SCP
President
Civility Partners
Catherine Mattice Zundel, MA, SPHR, SHRM-SCP, is an internationally recognized expert on the topic of workplace bullying, and she partners with her clients to effectively eradicate it through proactive, strategic approaches. She has also served as an expert witness several times in bullying-related cases, and has published articles in a variety of industry trade magazines, appeared on CNN and NPR, and was a regular contributor to Forbes. She co-authored the book, BACK OFF! Your Kick-Ass Guide to Ending Bullying at Work, which Ken Blanchard called, "the most comprehensive and valuable handbook" on the topic. Her second is book entitled, SEEKING CIVILITY: How Leaders, Managers & HR Can Create a Workplace Free of Bullying, and she recently released a third called, Stand Up, Speak Out – which is a set of stories she collected from people who have survived workplace bullying and have experienced personal growth as a result.

Wayne Maxey, CTM, CPP
Executive Trainer and Consultant
Workplace Guardians Inc.
Wayne Maxey, CTM, CPP. served as an officer in U.S. Marine Corps and is a retired law enforcement executive. Since his retirement he has represented Workplace Guardians Inc. (including under an earlier company name, Baron Center, Inc.) for many speaking presentations, threat assessment consulting engagements, and workplace violence prevention training programs. He is recognized as an expert in stalking, threat assessment and management, and violence prevention and has been engaged in myriad high-level speaking/training engagements for the National Conference Association of Threat Assessment Professionals, local and statewide district attorney's offices, Scotland Yard, and various law enforcement departments and associations. He is widely recognized for his experience, credentials, and effectiveness as a trainer and speaker.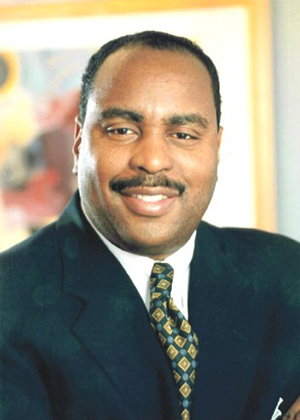 Anthony K. Moore
Principal and CEO
Paradigm Group Consultants, LLC. Philadelphia, PA
Anthony K. Moore is the founder and principal of Paradigm Group Consultants, located in Philadelphia, PA. As the principal and CEO of the management-consulting firm, his role is to define the change theory and consulting direction the firm implements with its clients. He is also the relationship partner for the executive and senior level clients of the firm.
In addition to his role as CEO, Mr. Moore is the manager of the Leadership and Diversity Practices, responsible for diversity process implementation and leadership and management development programs. His work with the firm's diversity clients has led Paradigm Group to develop many new and dynamic strategy and training programs. It has also led to the development of key strategic leadership partnerships that assist Paradigm with the development and implementation of strategic leadership programs with senior and executive management teams.
Currently, he is also a Wharton Executive Fellow at the University of Pennsylvania, Wharton School. His focus in the Executive Fellows Program is on building organizational competencies and strengthening organizations through leadership, change management and strategic process implementation. His research at Wharton has fueled several articles on leadership and change.
During the past 10 years, his firm has developed an area of expertise related to crisis management. Issue related consulting with clients experiencing disruption has been deployed to improve cases associated with sexual harassment, diversity/ racial incidents, equal employment and management practices issues and incidents. Paradigm has successfully managed several very visible issues and worked with clients to mitigate exposure and reputational impact.
For the past 15-plus years, his clients have also included corporate, higher education and non-profits, requiring strategic crisis management consulting. In many cases those consulting engagements have involved visible and high-profile public issues that required immediate intervention and organizational solutions for long term management implementation. In addition, his work with crisis management cases has also provided the opportunity to partner with campus police and safety staff, as well as police management personnel to improve internal workforce processes and relationships with external citizens and communities.
A significant part of his crisis management work has been with issues and crises that were critical, however internal to the company or organization that requested his services. However, several have been very visible issues that were in the public domain and were receiving national attention when the firm was contacted. The most significant of those high visibility clients were; Duke University, as a result of the Duke LaCrosse incident; The Golf Channel/Comcast during the Tiger Woods, 'lynching' comment and aftermath; and the Sigma Alpha Epsilon Fraternity – University of Oklahoma bus video, that became a national incident on the evening news.
His Fortune 1000 corporation clients have included, Capital One, Merrill Lynch, GE Capital, Xerox Corporation, Sovereign Bank, CoreStates Financial, Glaxo Smithkline, PECO Energy/Exelon, The Auto Club Group, Independence Blue Cross, Lincoln Financial Group, Comcast Corporation and many more. He has also worked with education and non-profit organizations, such as Yale University, Duke University, The University of Pennsylvania, Dickinson College, Penn State University and Partners of the Americas, Philadelphia 2016 (Olympic Pursuit Regional Committee), The School District of Philadelphia, Magee Rehabilitation, The City of Philadelphia and Children's Hospital of Philadelphia.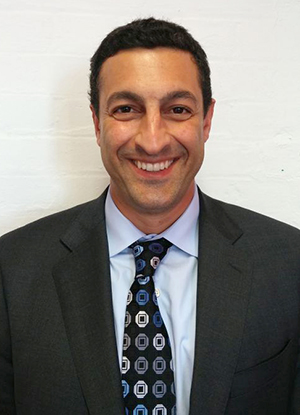 Aric Mutchnick
President
CEO of Experior Group, Inc.
With over fifteen years of experience in the security industry, Mr. Mutchnick specializes in high level security consulting, risk mitigation, and specialized security training for commercial and government entities. Mr. Mutchnick introduced the groundbreaking program, the Red Ball Drills®. This is new type of active shooter, workplace violence, and crisis response training methodology which has been implemented globally. He has worked with public schools, universities, health care facilities, and commercial entities to design and develop the most effective procedures in dealing with violent threats.
Mr. Mutchnick has worked operationally as part of security risk assessment and surveillance detection teams for several Fortune 500 companies. He has traveled to over 40 countries to advise and train covert foreign national security forces tasked with identifying potential terrorist threats to U.S. Embassies and Consulates.  He has designed security programs, crisis management initiatives and threat and vulnerability assessments for major consulting companies and UK/US government related programs.  This included development and design of project security manuals, evacuation plans, business continuity plans and security policy. 
Mr. Mutchnick has facilitated and managed large-scale, international investigations and operations in compliance, due diligence, business intelligence, and supply chain issues.  He has spent the past twenty years building a global network of investigation, security, and logistics partners with reach in every country in the world.  In the past year, Mr. Mutchnick assisted the DEA, FBI, and Australian Federal Police with international intelligence operations.
 Mr. Mutchnick and his company have been admitted into the Wartell Consortium which is an elite group of companies who provide security, safety, and logistics services to clients.  Mr. Mutchnick has worked closely with private security firms to promote accountability and ethics in the private security industry. He has served as the chairman of the membership committee and contributor to the standards committee of the International Stability Operations Association.  Additionally, Mr. Mutchnick is a member of the Authentication Council which provides support for the luxury goods market in deterring counterfeit and trademark infringement.  Mr. Mutchnick currently serves on the board of advisors for a large international security, intelligence, and investigations firm and a DC based non-profit called the FINND, which is involved in the government intelligence community.  Mr. Mutchnick also sits on the Emergency Preparedness Committee for the Washington DC BOMA/AOBA chapter.

Patrick Prince
Associate Vice Provost and Chief Threat Assessment Officer
University of Southern California
Patrick Prince, the associate vice provost and chief threat assessment officer for the University of Southern California USC), is responsible for providing oversight and guidance in the recognition, assessment, and management of potentially dangerous persons who may pose a risk of targeted violence toward the USC community. His responsibilities include developing policy, providing training and serving as the subject matter expert to the university. In addition to his role with USC, Mr. Prince (in the partnership: Prince & Phelps Consultants) has consulted with government agencies and private employers on more than 2,800 cases of threatening situations or acts of violence in the workplace. His consultations have been in response to a wide array of situations ranging from intimidation, harassment and verbal threats to physical assaults, acts of sabotage, felony stalking, discharging firearms in the workplace and on-the-job homicide. Mr. Prince has been a primary responder to several workplace incidents involving multiple homicides including the United States Post Office, Dana Point, CA (May, 1993), the City of Los Angeles Piper Technical Center (July, 1995), the United States Department of Agriculture, Port of Los Angeles (April, 1998), the City of Los Angeles Bureau of Street Services (February, 2005), Los Angeles International Airport (December, 2014) and WDBJ7, Roanoke, VA (August, 2015). Mr. Prince is a standing member of corporate threat assessment teams for several Fortune 500 companies as well as numerous cities and government agencies. In addition to threat assessment, he provides policy consultation, threat assessment team (TAT) training, workforce active shooter/violence prevention training, case management consultation and expert witness testimony. Mr. Prince received his master's degree in Counseling Psychology from the University of California, Los Angeles. His B.A. in Sociology is from the University of Southern California.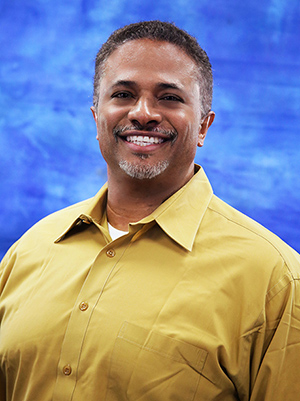 Hector Sanchez, CPP
President & Lead Consultant 
Holistic Secured Operations Inc.
Hector Sanchez is a security professional with over 32 years of operational experience in the areas of safety, protection, and security developed in the security and IT industries. His journey started in the U.S. Army with Special Operations, NATO, and Conventional units around the world. Then, he joined AT&T in Miami where he was responsible for the security, technical operation, and around-the-clock availability of 16 wireless stations located in the most dangerous places with 100% success results on all assigned objectives. Later, he joined an international telecom operator from Latin America that provided operational support for Fortune 500 organizations.
In 2005, Mr. Sanchez joined Lucent Technologies (later Alcatel-Lucent & Nokia); where he was promoted to become the corporate security oofficer for the Americas region and deputy chief security officer with operational responsibilities corresponding to safety, protection, and security of 50,000-plus employees, 75,000-plus contractors & vendors, 700-plus buildings, 5 technical university campuses, intellectual property, and the development of policies and procedures supporting corresponding areas. The operational effectiveness in place aided with the resolution and prevention of more than 100 kidnapping incidents, over 1,000 FCPA compliance investigations, workplace violence, and the prevention of five active shooter incidents.
In 2017, Mr. Sanchez became the president and lead consultant of Holistic Secured Operations, Inc., which specializes in the provisioning of security professional services with programs holistically developed, tailored, and managed for each corresponding industry, market, and geographical location. Holistic Secured Operations works with law enforcement and private sector committees with focus on the safety, protection, and security of county schools.
Mr. Sanchez is an active advocate and public speaker in many areas of safety, protection, and security at the American Society for Industrial Security (ASIS International) annual summit, the International Association of Professional Security Consultants (IAPSC), where he is a member of the board of directors and participates in many other events hosted throughout the United States.
Mr. Sanchez has an MBA with majors in technology management and a specialization in e-business and a BS in business with a major in information systems from the University of Phoenix, Broward County Florida Campus.  He is a Certified Protection Professional (CPP-19152) with ASIS International—the highest Certification in the security industry and globally recognized.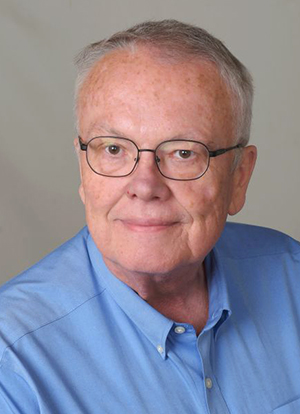 Dick Sem, CPP CSC
President
Sem Security Management
​Dick Sem, CPP CSC, the President of Sem Security Management, which specializes in planning security for hospitals and clinics, manufacturers, office buildings, schools, and other facilities, has 47 years security and workplace management experience. He served as Global Director of Security and Crisis Management for Waste Management for 11 years and as Vice President of Pinkerton- Securitas, responsible for 18 offices in 11 states of the Northeast United States. He served clients as an independent security and workplacie violence consultant for more than 20 years.
Mr. Sem has been board certified as a Certified Protection Professional (CPP) since 1979, is certified as a Certified Security Consultant (CSC), was President of the International Security Management Association (ISMA), and served on the Board and as Vice President of the International Association of Professional Security Consultants (IAPSC).  He has made many presentations and had articles published on aspects of Security and Workplace Violence Management.
Mr. Sem is a member of the Society for Human Resource Management (SHRM), The International Association for Healthcare Security and Safety (IAHSS), the International Association of Professional Security Consultants (IAPSC), the American College of Healthcare Executives (ACHE) and has been a member of ASIS International since 1974. 
Location
---
Sheraton Gunter Hotel
205 E. Houston St.
San Antonio, TX 78205
Room rate $175.00/night 
Hotel cut-off date is Monday, February 18, 2019
Reservation Center: 1-888-999-2089 and referencing BLR Workplace Violence Prevention Symposium conference
Pricing Details
---
Main Conference
Retail Pricing | $899
Materials Only | $359

Special Discounts:
Military, Government, & Previous Attendees — Take an Extra $50 Off
Send a Team of Five or more and save an additional 20%! (Your discounts will automatically calculate in your cart.)

Questions on a discount you've received? Please email EventSales@BLR.com.